Synchronous or Asynchronous?
Pepper runs 2 different processes:
one on his tablet,
one on his head.
There is, between these 2 CPUs, a flow of information done with TCP/IP via USB: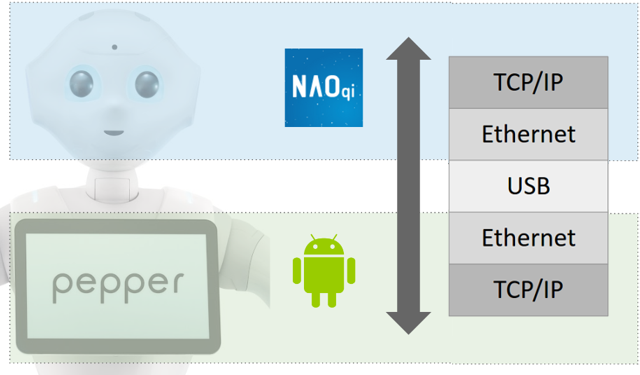 You can design your code in a flexible way and decide if you want to handle this communication synchronously or asynchronously.
However, best practices exist and the choice between working synchronously or asynchronously depends on some factors that we'll describe below.
---